It's Thursday, and time for our report about the cultural and entertainment events coming up this weekend.
BELGRADE
Event: The Belgrade Philharmonic Orchestra performs with the one of the best harpists in the world, Xavier de Maistre
Place: The Kolarac Endowment
Time:  8th and 9th February, 8pm
Xavier de Maistre is one of those internationally celebrated musicians who regularly succeed in redefining the bounds of what is possible on their chosen instrument. At the age of sixteen, Maistre won his first international competition in Paris and later was awarded several times at the international competitions held in Cardiff, Munich, Vienna and Jerusalem. Maistre has taught at the Hamburg Academy of Music since 2001. He gives regular masterclasses at NewYork's Juilliard School of Music, Tokyo's Toho University and London's Trinity College of Music as well. The renowned harpist and the Belgrade Philharmonic will perform the popular Concierto de Aranjuez by the Spanish composer Joaquín Rodrigo.
Event: Maria Hesse's exhibition about Frida Kahlo
Place: The Cervantes Institute
Time:  9th February, from 11 am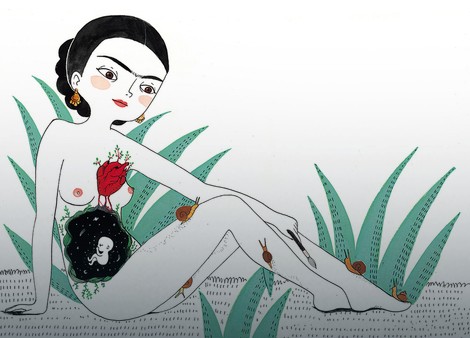 Maria Hesse is the author of an exhibition that brings to life the iconic Mexican painter, Frida Kahlo, and through her perspective, transforms her into a pop icon. The exhibition contains a total of thirty illustrations, made in gouache, Indian ink and watercolour techniques. Hesse, a 36-year-old artist from Spain, became an illustrator at the tender age of 6. After graduating, she threw herself into illustrations, first working for publishers and later for various magazines.  
Event: Metropolis Jazz Festival
Place: Dom Omladine
Time: 9th and 10th February, at 8pm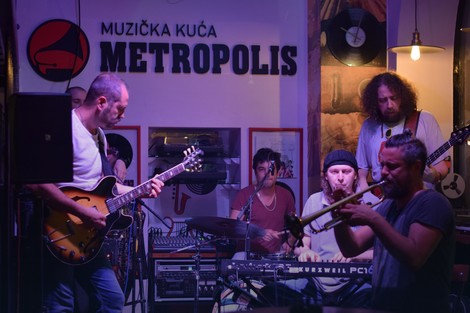 The young Serbian jazz musicians will perform at the very first Metropolis Jazz Fest in Dom Omladine. On Friday, the audience will be able to enjoy in the performances of the Uglješa Novaković quintet, Sanja Marković, Schive Trio + Two and Fish in Oil, and on Saturday, in Drama Organ Trio, Hashima, Konzilium and EYOT. The tickets for the festival can be purchased at the Metropolis Music House and in all the Eventim outlets, at a price of 900 dinars per festival day and 1,500 dinars per set.
NOVI SAD
Event: Music Cinema – Hommage to 'The Cranberries'
Place: CK13 Youth Centre
Time: 8th February, at 8:90pm
The February edition of the Music Cinema CK13 is dedicated to the recently deceased Dolores O'Riordan, the singer of the iconic rock band The Cranberries from Ireland. The audiences will be able to see The Cranberries' concert in Munich in 1994, which took place immediately after the band released their best selling album 'No Need to Argue'. Admission is free.
This post is also available in: Italiano